"Nuestras grabaciones serán cada vez más perfectas y encontrarán en ustedes oyentes cordiales e interesados"
domingo, 25 de abril de 2010
This is the second volume of
Gardel Inédito
, with versions never before released of the King of Tango. This album of the unforgettable Carlitos includes 22 tracks of a wonderful and deep work of search, those takes were discarded back in the day for different motives, like a change of lyrics, or because the song was sounded better alone with guitars, or simply because it was considered that a take was superior to other one. All this was restored and digitally remastered at the prestigious studios Abbey Road of London, thanks to the most advanced skills developed by his engineers.
http://www.mediafire.com/?kumn2mq0mdj
01- Rencor
02- Seguí Mi Consejo
03- Hopa, Hopa, Hopa
04- Recuerdo Malevo
(from the Paramount Movie "La Casa Es Seria" - 1933)
05- Milonga Sentimental
06- El Carretero
07- Por Qué Me Das Dique
08- Haragán
09- Angustias
10- Apure Delantero Buey
11- Quiéreme
(from the Paramount Movie "La Casa Es Seria" - 1933)

12- Folie
13- Secreto
14- Criollita de Mis Ensueños
15- Desdén
16- Duelo Criollo
17- A Contramano
18- La Muchacha del Circo
19- Yo Tambien Como Tú
20- No Te Engañes, Corazón
21- Pobre Mi Gaucha
22- Lo Han Visto Con Otra
Publicado por

Talanca
en 2:37
No hay comentarios:

When Sting embarked on his solo career, he didn't throw his tenure with the Police out the window; on this live double album from his
Dream of the Blue Turtles tour
, he reworks some odd selections from his old band's catalog in the expansive, jazz-inflected style of his new crew (which included saxophonist Branford Marsalis). These performances emphasize showmanship (solos, backup singers, and all) and they've got lots of crowd-pleasing moments, like the overwhelming swell of "I Burn for You" and a Caribbean clap-along on a medley of "One World" and "Love Is the Seventh Wave." But Sting's raw-steak voice has been affected by his band, too, and his phrasing on the quieter torch songs draws cleverly on jazz traditions.
http://www.mediafire.com/?ojfmtkoal2w
01- Bring On The Night/When The World Is Running Down You Make The Best Of What's (Still Around)
02- Consider Me Gone
03- Low Life
04- We Work The Black Seam
05- Driven To Tears
06- The Dream Of The Blue Turtles/Demolition Man
07- One World (Not Three)/Love Is The Seventh Wave
08- Moon Over Bourbon Street
09- I Burn For You
10- Another Day
11- Children's Crusade
12- Down So Long
13- Tea In The Sahara
Publicado por

Talanca
en 2:24
No hay comentarios:

viernes, 9 de abril de 2010
Carlos Manuel Puebla (11 September 1917, Manzanillo – 12 July 1989, Havana) was a Cuban singer, guitarist, and composer. He was a member of the old trova movement who specialized in boleros and nationalistic songs. Born into a modest family, he did several types of manual jobs during his youth (carpenter, mechanic, sugarcane worker, shoemaker), but quickly became interested in music, and especially in the guitar. He learned how to play the instrument by himself, but he did study harmony and theory of music. He began composing during the 1930s, and met with a certain amount of popularity in his native city. He recorded with his group Los Tradicionales, formed in 1953. From 1962 he was a regular performer in La Bodeguita del medio, a bar-restaurant in Old Havana which was a favourite haunt of Cuban and foreign intellectuals. Politically he stood beside Fidel Castro before the 1959 Revolution. In 1961, he went on tour in several countries with his musicians. His music, as well as his political activity, turned his concerts into a success. He was thenceforth called El Cantor de la Revolución (the singer of the revolution) and other world tours followed. More than an ambassador for Cuban music, he was an ambassador for Cuba. In 1965, the night after Fidel Castro's speech announcing Che Guevara's departure from the government, Puebla, seized by passion, composed what would become his most celebrated work, "Hasta Siempre, Comandante", a true declaration of love for and hope in Che. On 12 July 1989, he died in Havana after a long illness. His ashes were transferred to the cemetery of his native city five years later. A plaque there reads: "Yo soy ésto que soy, un simple trovador que canta" ("I am what I am, a simple troubadour who sings").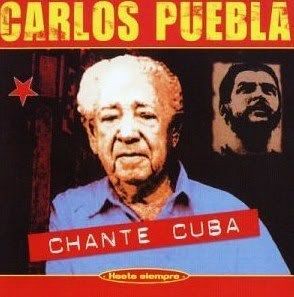 http://www.mediafire.com/?zngnewjbyzj
01- Hasta Siempre
02- Amorosa Guajira
03- Y En Eso Llegó Fidel
04- De Cuba Traigo un Cantar
05- Soy del Pueblo
06- Aurora
07- Canto a Camilo
08- Retorna
09- La Caimanera
10- Y Tú Qué Has Hecho
11- La Mujer
12- La Tarde
13- Que Alegrón
14- Ojos Malignos
15- Cambio, Cambio
16- Secretos Pasionales
17- Comité de Defensa
18- Mujer Perjura
19- Todos Los Caminos
20- Aquella Boca
21- Canto por Todos los Muertos
22- La Cuarentena
23- David y Goliath
24- Paz con Dignidad
Publicado por

Talanca
en 7:30
No hay comentarios:

James Brown was born to Susie (née Behlings) and Joseph ("Joe") James Gardner (who changed his name to Brown after Mattie Brown who raised him)in the small town of Barnwell, South Carolina in the Jim Crow South during the Depression era. Brown and his family lived in extreme poverty.When Brown was two years old, his parents separated after his mother left his father for another man. His father sent him to live with an aunt, who ran a house of prostitution, and even though Brown lived with relatives, he spent long stretches of time on his own, hanging out on the streets and hustling to get by. During his childhood, Brown earned money shining shoes, sweeping out stores, selling and trading in old stamps, washing cars and dishes and singing in talent contests. Between earning money from these adventures, Brown was inspired to become an entertainer after watching Louis Jordan, a popular jazz and R&B performer during the 1940s, and His Tympany Five in a short film performing "Caldonia". In his spare time, Brown spent time practicing his various skills in Augusta-area stalls and committing petty crimes. At the age of sixteen, he was convicted of armed robbery and sent to a juvenile detention center upstate in Toccoa in 1949. While Brown was in reformatory, he became acquainted with Bobby Byrd, who first saw Brown perform in prison. Byrd watched and admired Brown's ability to sing and perform. Byrd's family helped Brown secure an early release after serving three years of his sentence. The authorities agreed to release Brown on the condition that he would get a job and not return to Augusta or Richmond County. After stints as a boxer and baseball pitcher in semi-professional baseball (a career move ended by a leg injury), Brown turned his energy toward music. In 1955, Brown and Bobby Byrd's sister Sarah performed in a group called "The Gospel Starlighters". Eventually, Brown joined Bobby Byrd's vocal group, the Avons, and Byrd turned the group's sound towards secular rhythm and blues. After the group's name was changed to The Flames, Brown and Byrd's group signed a deal with the Cincinnati, Ohio-based label Federal Records, a sister label of King Records. The group's first recording was the single "Please, Please, Please" (1956). The single was a #5 R&B hit, selling over a million copies. Nine subsequent singles released by The Flames failed to live up to the success of their debut, and the group was in danger of being dropped by King Records. Brown's early recordings were fairly straightforward gospel-inspired R&B compositions, heavily influenced by the work of contemporary musicians such as Ray Charles and Little Richard. Little Richard's relations with Brown were particularly significant in Brown's development as a musician and showman. Brown once called Richard his idol, and credited Richard's saxophone-studded mid-1950s road band, The Upsetters, with being the first to put the funk in the rock and roll beat. When Richard left pop music in 1957 to become a preacher, Brown filled out Richard's remaining tour dates in his place. Several former members of Little Richard's backup band joined Brown's group after Richard's exit from the pop music scene. Brown's group returned to the charts to stay in 1958 with the #1 R&B hit "Try Me". This hit record was the best-selling R&B single of the year, becoming the first of 17 chart-topping R&B singles by Brown over the next two decades. By the time "Try Me" was released on record, the group's billing was changed to James Brown and The Famous Flames. "The Famous Flames" was a vocal group, not a backing band. This is their first LP.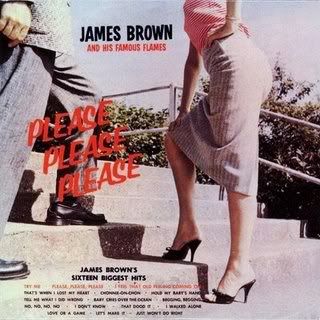 http://www.mediafire.com/?yxj32mntyi2
01- Please, Please, Please
02- Chonnie-On-Chon
03- Hold My Baby's Hand
04- I Feel That Old Feeling Coming On
05- Just Won't Do Right
06- Baby Cries Over The Ocean
07- I Don't Know
08- Tell Me What I Did Wrong
09- Try Me
10- That Dood It
11- Begging, Begging
12- I Walked Alone
13- No, No, No, No
14- That's When I Lost My Heart
15- Let's Make It
16- Love Or A Game
Publicado por

Talanca
en 6:32
No hay comentarios:

sábado, 3 de abril de 2010
As its title suggests, this album compiles the best of Pescado Rabioso. That means the best eleven songs taken from their three LPs.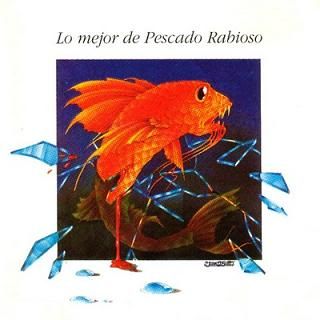 http://www.mediafire.com/?5tzmlxnmyne
01- Post-Crucifixión
02- Nena Boba
03- Blues de Cris
04- Como el Viento Voy a Ver
05- Despiértate Nena
06- Me Gusta ese Tajo
07- Corto
08- Cementerio Club
09- Credulidad
10- Hola Dulce Viento (Mañana o Pasado)
11- Rock de la Selva Madre
Publicado por

Talanca
en 8:11
No hay comentarios:

Queen Rock Montreal
is a live album by English band Queen. It was released in 2007 as a double CD / triple vinyl on 28 October in Australia, 29 October in Europe, and 30 October in the US. It was recorded in Montreal, Quebec, Canada at the Montreal Forum on 24 November and 25 November 1981, ten years to the date before lead singer Freddie Mercury died of complications related to AIDS. This marks the first official release of the film soundtrack to the concert film
We Will Rock You
on an audio-only format. Unlike the original video release of
We Will Rock You
, which has been re-released as
Queen Rock Montreal
, the album and CD features the full show (including "Flash" and "The Hero" not on the film) fully remixed. Before "Killer Queen", Freddie remarked to the unusually docile crowd,
"If you guys want to move around and shift your asses a little it's OK by us... You can take all your clothes off if you like too, doesn't matter,"
. Freddie gets notably frustrated with the crowd's lack of enthusiasm and orders them to
"Move it, you fuckers, come on!"
during "Jailhouse Rock", unbeknownst to him being reserved is part of the culture of the province and Canada. Freddie states on the album,
"We must tell you that we are filming this as you know and it's the last show in this series, it sounds like a television game, but forget the cameras, it's just you and us, alright?".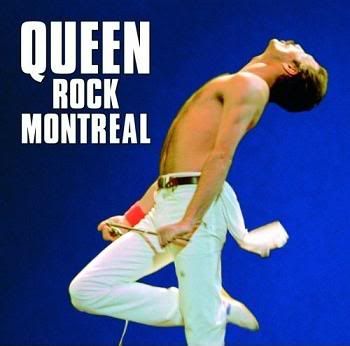 http://www.megaupload.com/?d=CN0CRWHI
Disc One:
01- Intro
02- We Will Rock You (Fast)
03- Let Me Entertain You
04- Play the Game
05- Somebody to Love
06- Killer Queen
07- I'm in Love With My Car
08- Get Down, Make Love
09- Save Me
10- Now I'm Here
11- Dragon Attack
12- Now I'm Here
13- Love of My Life
Disc Two:
01- Under Pressure
02- Keep Yourself Alive
03- Drum and Tympani Solo
04- Guitar Solo
05- Flash
06- The Hero
07- Crazy Little Thing Called Love
08- Jailhouse Rock
09- Bohemian Rhapsody
10- Tie Your Mother Down
11- Another One Bites the Dust
12- Sheer Heart Attack
13- We Will Rock You
14- We Are the Champions
15- God Save the Queen