A bootleg featuring some rarities as most of the new mixes made for the Anthology DVDs project, altogether with some gems such like the stereo mix of "Leave My Kitten Alone" (edited at the end of the song), the unused original 1963 stereo mix of "From Me to You", a stereo mix of "If I Fell" with a single tracked Lennon's vocal at the start just as in the mono mix, or the definitive mono mix of "Help!" unedited.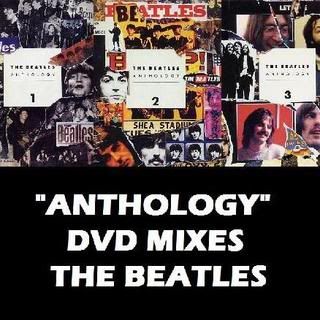 http://www.megaupload.com/?d=51DRB8HC
01- Please Please Me
02- From Me to You
03- I Want to Hold Your Hand
04- This Boy
05- A Hard Day's Night
06- If I Fell
07- Long Tall Sally
08- Things We Said Today
09- All My Loving
10- I Feel Fine
11- I'll Follow The Sun
12- Leave My Kitten Alone
13- Help!
14- You've Got to Hide Your Love Away
15- You're Going to Lose That Girl
16- We Can Work It Out
17- Day Tripper
18- In My Life
19- Paperback Writer
20- Rain
21- For No One
22- Strawberry Fields Forever
23- Penny Lane
24- A Day in the Life
25- All You Need is Love
26- Hello Goodbye
27- I am The Walrus
28- Lady Madonna
29- Revolution
30- Hey Jude
31- The Ballad of John & Yoko
32- Something
33- The Long and Winding Road
34- Let It Be
35- Free as a Bird