Here is the third the Stones' UK LP, released on 24 September, 1965. It was initially issued in July 1965 in America, and it was a mish-mash of studio recordings over a six month period. With the benefit of new songs being recorded that September plus a different album cover, the British version of
Out of Our Heads
dropped the live track (I'm Alright) and recent hit singles (singles were rarely featured on albums in the UK in those times), and added exclusive songs that would surface later in 1965 in the US on
December's Children (And Everybody's)
in addition to songs that hadn't been released in the UK thus far. Issued later that September,
Out of Our Heads
reached #2 in the UK charts behind The Beatles'
Help!.
It would also be The Rolling Stones' last UK album to predominantly feature R&B covers, with Mick Jagger and Keith Richards becoming far more prolific writers before 1965 was out. Again singles and the recorded-live EP
Got Live if You Want It
are included.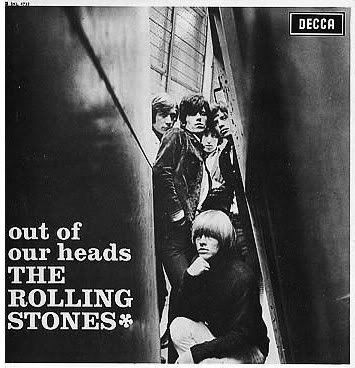 http://www.megaupload.com/?d=B3VTW63Q
01- She Said Yeah
02- Mercy, Mercy
03- Hitch Hike
04- That's How Strong My Love Is
05- Good Times
06- Gotta Get Away
07- Talkin' Bout You
08- Cry To Me
09- Oh Baby (We Got A Good Thing Going)
10- Heart of Stone
11- The Under Assistant West Coast Promotion Man
12- I'm Free
Singles:
13- The Last Time
14- Play With Fire
15- (I Can't Get No) Satisfaction
16- The Spider and The Fly
17- One More Try
18- Get Off My Cloud
19- The Singer, Not the Song
20- Look What You've Done
21- Blue Turns to Grey
EP:

22- We Want The Stones
23- Everybody Needs Somebody to Love
24- Pain in My Heart
25- Route 66
25- I'm Moving On
27- I'm Alright