As a teenager, Madeleine Peyroux moved with her mother from New York to Paris and fell in love with music. She joined a street-performing band and sang in bars, before releasing a debut album at the age of 22,
Dreamland
(1996). It was hugely successful but Peyroux was not one for seeking the spotlight: after a brief spell touring jazz festivals, she sought to maintain a private life in France, continuing to busk and perform in small bars and cafés. In 2003 she recorded a seven-song EP, Got You On My Mind, with boyfriend and multi-instrumentalist William Galison, which he released as a full album the following year with four additional tracks.
Careless Love
(2004), Peyroux's second solo studio album, sold over a million copies worldwide.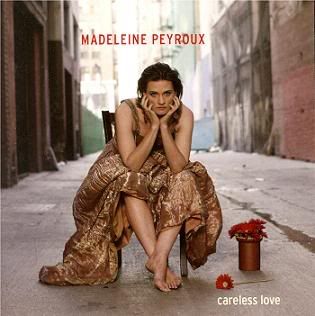 http://www.mediafire.com/?j03dqtulnum
01- Dance Me to the End of Love
02- Don't Wait Too Long
03- Don't Cry Baby
04- You're Gonna Make Me Lonesome When You Go
05- Between the Bars
06- No More
07- Lonesome Road
08- J'ai Deux Amours
09- Weary Blues
10- I'll Look Around
11- Careless Love
12- This is Heaven to Me