Silvio Rodríguez Domínguez (born November 29, 1946 in San Antonio de los Baños) is a Cuban musician-songwriter, leader of the nueva trova movement. He is known for his highly eloquent and symbolic lyrics. Many of his songs have become classics in Latin American music, such as "Ojalá", "Playa Girón", and many others. Rodríguez, musically and politically, is a symbol of the Latin American left wing. Several of his songs praise the revolutionary figure
Che
Guevara and he is also currently deputy in the Cuban parliament. His lyrics are notably introspective. His songs combine romanticism, love (even eroticism), revolutionary politics, and idealism. The entire work of Silvio Rodriguez offers an intimate and introspective window into the life cycle of the artist. Silvio stands out in the Spanish-speaking world for the intimacy and subtlety of his lyrics, as well as for his acoustic melodies and "chord picking." He is particularly popular amongst intellectual circles of the left in Latin America and Spain. He has also often served as Cuban cultural emissary in events of solidarity. After more than 40 years of artistic work, Rodríguez has now written a vast number of songs and poems (said to be between 500 and more than one thousand), many of which have never been set to music and probably never will be. Although his musical knowledge has been continuously increasing (counting among his teachers the famous Cuban composer Leo Brouwer), he is more widely praised for the poetry in his songs than for the accompanying music. His lyrics are a staple of leftist culture throughout the whole Spanish-speaking world, and he has been banned from the media during several of the dictatorial regimes that ruled Latin America in the late 1970s and early 1980s.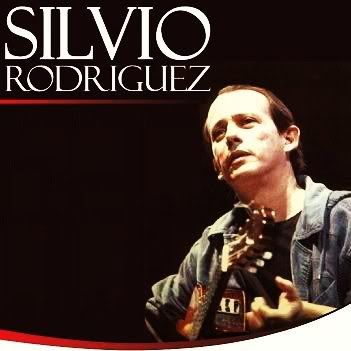 http://www.mediafire.com/file/wzz1gmoojuj/Silvio
Rodríguez - Antología.rar
01- Te Doy Una Canción
02- Canción del Elegido
03- Playa Girón
04- En Estos Días
05- Pequeña Serenata Diurna
06- Óleo de Una Mujer con Sombrero
07- Ya No Te Espero
08- Ojalá
09- ¿Qué Hago Ahora?
10- Resúmen de Noticias
11- En el Claro de la Luna
12- Río
13- Esta Canción
14- A Dónde Van
15- Días y Flores
16- La Era Está Pariendo un Corazón
17- Esto No Es Una Elegía
18- Debo Partirme En Dos
19- Madre
20- Sueño con Serpientes
21- Historia de la Silla
22- El Colibrí
Bonus Track:
23- Hay Un Grupo Que Dice