Wilco (The Album)
is the seventh studio album by American alternative rock group Wilco which was released June 30, 2009. According to lead singer Jeff Tweedy, the band
"allow[ed] [themselves] a little bit more leeway in terms of sculpting the sound in the studio and doing overdubs and using the studio as another instrument".
After Wilco released their sixth studio album,
Sky Blue Sky
, in 2007, they spent the following two years touring to promote the album. In August 2008, Billboard reported that Wilco had been playing two new songs, "One Wing" and "Sonny Feeling", at recent shows in anticipation of a new studio album.Rolling Stone revealed the title of the album on April 28, 2009. The album was recorded in Neil Finn's recording studio Roundhead Studios in Auckland, New Zealand. Members of Wilco were present to record material for a 7 Worlds Collide compilation album to benefit Oxfam. Guitarist Nels Cline and multi-instrumentalist Mikael Jorgensen provided overdubs once the band returned to Chicago, Illinois. The album was produced by the band and Jim Scott, who worked as an engineer on
Being There
,
Summerteeth
,
and Sky Blue Sky
. The band joined Scott in Valencia, California to mix the album. On May 13, 2009, the album leaked on the internet, and Wilco promptly responded by streaming the album for free on their website. The stream resulted in over 100,000 visits to Wilco's website on the 13th. The band also suggested that those who downloaded the leaked copy make a charitable donation to Inspiration Corporation, an organization that assists low-income families in Chicago. The album was named after the band because it
"[felt] like what the band was meant to be"
.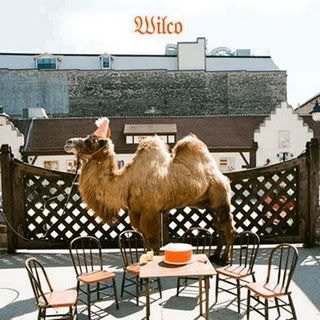 http://www.mediafire.com/file/yfmhzugfmyy/Wilco(2009)-Wilco.rar
01- Wilco [The Song]
02- Deeper Down
03- One Wing
04- Bull Black Nova
05- You and I
06- You Never Know
07- Country Disappeared
08- Solitaire"
09- I'll Fight
10- Sonny Feeling
11- Everlasting Everything