Help!
was the fifth Beatles' album and the soundtrack from their film of the same name. Produced by George Martin (now specially hired by the group) for EMI's Parlophone Records, the album contains seven songs that appeared in the film
Help!
, and seven that did not, including the singles "Help!" and "Ticket to Ride". The album also features the Paul McCartney ballad "Yesterday". Tracks like Lennon's "You've Got to Hide Your Love Away" indicate the influence of Bob Dylan and folk music. Also tracks like "I've Just Seen a Face" the Beatles' sound truly matured into an eclecticism that started to reach beyond the bounds of what had previously been considered rock music. In later years, Lennon said that the title track of the album was a sincere cry for help, as the pressures of the Beatles' fame and his own unhappiness (what he later called his "fat Elvis" period) began to build, and that he regretted turning it from a downbeat song in the style of an upbeat pop song as a result of commercial pressures. George Harrison contributed "I Need You" and "You Like Me Too Much". These were Harrison's first song compositions to be included on a The Beatles album since "Don't Bother Me", from 1963's
With The Beatles
. In 2003, this album was ranked number 332 on
Rolling Stone
magazine's list of the 500 greatest albums of all time. This is the original mono mix.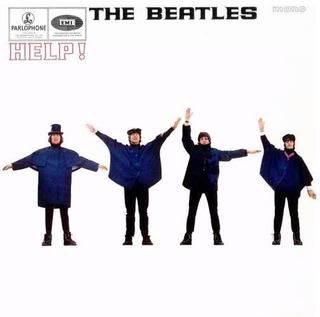 01- Help!
02- The Night Before
03- You've Got To Hide Your Love Away
04- I Need You
05- Another Girl
06- You're Going To Lose That Girl
07- Ticket To Ride
08- Act Naturally
09- It's Only Love
10- You Like Me Too Much
11- Tell Me What You See
12- I've Just Seen A Face
13- Yesterday
14- Dizzy Miss Lizzy