Revolver
is the seventh album by The Beatles, released on 5 August 1966. Many of the tracks on
Revolver
are marked by an electric guitar-rock sound, in contrast with their previous, folk rock inspired
Rubber Soul.
It reached #1 on the UK chart for seven weeks and #1 on the U.S. chart for six weeks. It was released before the Beatles' last tour in August 1966, but they did not perform songs from the album live. Their reasoning for this was that many of the tracks on the album, for example "Tomorrow Never Knows", were too complex to perform with live instruments.
Revolver
is often regarded as The Beatles' greatest studio album, perhaps matched only by
Sgt. Pepper's Lonely Hearts Club Band
(1967). In many respects,
Revolver
is one of the very first psychodelic LPs, not only in its numerous shifts in mood and production texture, but in its innovative manipulation of amplification and electronics to produce new sounds on guitars and other instruments.
Revolver
is often cited as one of the greatest albums in rock music history. In 1997, it was named the 3rd greatest album of all time in a 'Music of the Millennium' poll conducted in the United Kingdom by HMV Group, Channel 4, The Guardian and Classic FM. In 2006, Q magazine readers placed it at number 4, while in 2000 the same magazine placed it at number 1 in its list of the 100 Greatest British Albums Ever. In 2001 the TV network VH1 named it the number 1 greatest album of all time, a position it also achieved in the Virgin All Time Top 1,000 Albums. A PopMatters review described the album as
"the individual members of the greatest band in the history of pop music peaking at the exact same time"
, while Ink Blot magazine claims it
"stands at the summit of western pop music."
In 2002, the readers of Rolling Stone ranked the album the greatest of all time. In 2003, the album was ranked number 3 on Rolling Stone magazine's list of the 500 greatest albums of all time. It was ranked 10th on Guitar World's (Readers Choice) Greatest 100 Guitar Albums of All Time. And in 2006, the album was chosen by Time magazine as one of the 100 best albums of all time.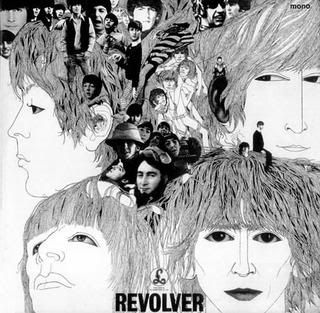 01- Taxman
02- Eleanor Rigby
03- I'm Only Sleeping
04- Love You To
05- Here, There and Everywhere
06- Yellow Submarine
07- She Said, She Said
08- Good Day Sunshine
09- And Your Bird Can Sing
10- For No One
11- Dr. Robert
12- I Want To Tell You
13- Got To Get You Into My Life
14- Tomorrow Never Knows