Rubber Soul
is the sixth U.K. studio album release by the British rock band The Beatles. Released in December 1965, and produced by George Martin,
Rubber Soul
was recorded in just over four weeks to make the Christmas market. Showcasing a sound influenced by the folk rock of The Byrds and Bob Dylan, and also for a heavy consume of marijuana reefers, the album was seen as a major artistic achievement for the band, attaining widespread critical and commercial success, with reviewers taking note of The Beatles' developing musical vision. In 2003, the album was ranked number 5 on
Rolling Stone
magazine's list of the 500 greatest albums of all time.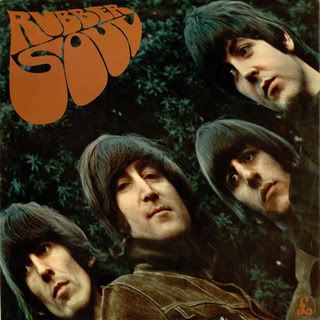 01- Drive My Car
02- Norwegian Wood [This Bird Has Flown]
03- You Won't See Me
04- Nowhere Man
05- Think For Yourself
06- The Word
07- Michelle
08- What Goes On
09- Girl
10- I'm Looking Through You
11- In My Life
12- Wait
13- If I Needed Someone
14- Run For Your Life