This is a Japanese-only 6-disc boxed set of the Kinks called "Picture Book." Apparently about a third of it is previously unreleased.
I haven't had a chance to listen to it yet, so I can't say for sure.
Limited Edition Japanese-only 2008 digitally remastered six CD set, the first ever Kinks box set, chronicling the band's 40 year career over six chronologically-ordered CDs. Each disc deals with a particular chapter in the band's history, from their 1964 breakthrough onwards. Beautifully packaged in a classic, lift-lid style box, "Picture Book" features well over a hundred tracks - a third of which are previously unreleased or new to CD. These include rare demos, mono versions, alternate mixes, archived BBC Television & session material and live renditions alongside the classic originals. This collection spans the band's entire career from their early '60s beginning right up through their final studio album in 1994.
Let's start with CDs 1 & 2...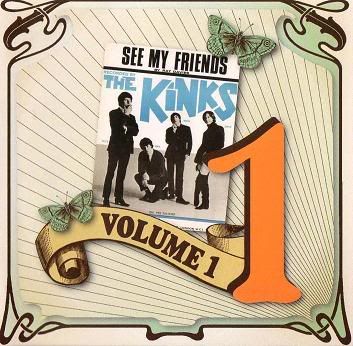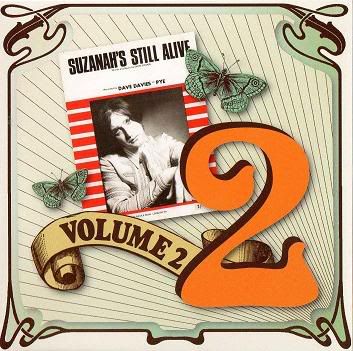 http://www.megaupload.com/?d=ZA7DFVY8
DISC 1:
01- Brian Matthew introduces the Kinks
02- You Really Got Me
03- I'm a Hog for You Baby
04- I Believed You
05- Long Tall Sally
06- I Don't Need You Anymore
07- Stop Your Sobbing
08- I Gotta Move
09- Don't Ever Let Me Go
10- All Day And All Of The Night
11- Tired Of Waiting For You
12- Come On Now
(outtake with two false starts)

13- There Is A New World Opening For Me (
Kassner Publishing demo)
14- Everybody's Gonna Be Happy
15- Who'll Be The Next In Line
16- Time Will Tell
17- Set Me Free
18- I Need You
19- See My Friend
20- Wait Till The Summer Comes Along
21- I Go To Sleep
22- A Little Bit Of Sunlight
(Kassner Publishing demo)
23- This I Know
(demo)

24- A Well Respected Man
25- This Strange Effect
(with Brian Matthew speaking over intro)

26- Milk Cow Blues
27- Ring The Bells
28- I'm On An Island
29- Till the End Of The Day
30- Where Have All The Good Times Gone
31- All Night Stand
(demo)
32- And I Will Love You
33- Sittin' On My Sofa
DISC 2:
01- Dedicated Follower Of Fashion
(alternate stereo take)
02- She's Got Everything
03- Mr. Reporter
(Ray vocal take)

04- Sunny Afternoon
05- I'm Not Like Everybody Else
06- This Is Where I Belong
07- Rosie Won't You Please Come Home
08- Too Much On My Mind
09- Session Man
10- End Of The Season
11- Dead End Street
(first version)
12- Village Green
13- Two Sisters
14- David Watts
15- Mr. Pleasant
16- Waterloo Sunset
(mono mix)
17- Death Of A Clown
18- Lavender Hill
19- Good Luck Charm
20- Autumn Almanac
21- Susannah's Still Alive
22- Animal Farm
23- Rosemary Rose
24- Berkeley Mews
25- Lincoln County
26- Picture Book
27- Days
28- Misty Water