"J'ai quitté la vi' sans rancune,
j'aurai plus jamais mal aux dents,Me v'là dans la fosse commune, la fosse commune du temps."
"I've left this life with no rancour,
I'll never have toothache again,
Now I lie in the communal grave,
the communal grave of time."
That's a quote from Brassens' song 'Le testament' ('Last will and testament'). Georges Brassens (22 October 1921, Sète, France - 29 October 1981, Saint-Gély-du-Fesc, France) is as well-known in France today as The Beatles are in England. People whistle his melodies on the streets, pass them on through generations. His bittersweet lyrics won him the French national poetry prize. He popularised French poetry in music. People respect him as "le bon maître"
(the good
master)
and regard him with affection as "tonton Georges"
(uncle George)
and "notre nounours nacional"
(our national teddy bear).
Brassens composed about 250 songs, but only 200 were recorded. The other 50 were unfinished. Georges Brassens quote:
"I would like everyone to understand that they can be creators, that they are creators. The context isn't important, it's to help a world to exist, to be born."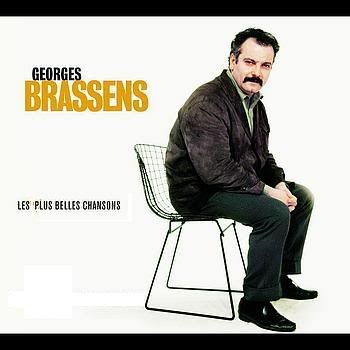 http://www.mediafire.com/file/ieoizlugwkq/Georges
Brassens.rar
01- Chanson Pour L'Auvergnat
02- Les Trompettes de la Renommée
03- La Non-Demande en Mariage
04- J'ai Rendez-Vous Avec Vous
05- Mourir Pour Des Idées
06- Les Amoreux Des Banc Publics
07- La Femme d'Hector
08- Auprès de Mon Arbre
09- Supplique Pour Être Enterré à la Plage de Sète
10- La Mauvaise Réputation
11- La Chasse Aux Papillons
12- Les Copains D'Abord
13- Le Pornographe
14- Fernande
15- Je Me Suis Fait Tout Petit
16- Misogynie à Part