ELVIS
is the second album by Elvis Presley, released on RCA Victor Records only in mono, LPM 1382, in October 1956. Recording sessions took place on September 1, September 2, and September 3 at Radio Recorders in Hollywood, with one track leftover from the sessions for Presley's debut album at RCA recording studios on January 30 in New York. It spent four weeks at #1 on the Billboard Top Pop Albums chart that year.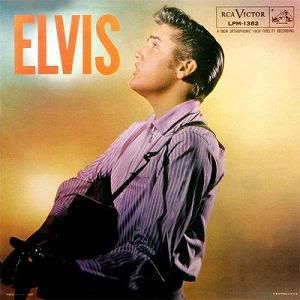 http://www.mediafire.com/?mvqzzi0yzzg
01- Rip It Up
02- Love Me
03- When My Blue Moon Turns to Gold Again
04- Long Tall Sally
05- First in Line
06- Paralyzed
07- So Glad You're Mine
08- Old Shep
09- Ready Teddy
10- Anyplace Is Paradise
11- How's the World Treating You?
12- How Do You Think I Feel?
Bonus Tracks:

13- Playing for Keeps
14- Too Much
15- Don't be Cruel
16- Hound Dog
17- Anyway You Want Me (That's How I Will Be)
18- Love Me Tender