"Flowers" is a U.S. only compilation album by The Rolling Stones, released in 1967. The album is a mishmash of previously recorded tracks. The songs either appeared as singles, had been omitted from the American versions of Aftermath and Between the Buttons, were collected from studio sessions dating back to 1965, or are reissues of songs recently released on other albums. Three tracks had never been released. "My Girl" from the
Out of Our Heads
sessions (1965), and "Ride On, Baby" and "Sittin' On A Fence" from the
Aftermath
sessions (1966). The title refers to the album's cover, with flower stems underneath the portrait of each band member. Bassist Bill Wyman claims that Mick Jagger and Keith Richards deliberately arranged the stem of Brian Jones's flower so that it had no leaves, as a prank. He later stated that
"I didn't get the joke"
. The portraits are from the UK version of
Aftermath
. "Flowers" reached #3 in the US during the late summer of 1967 and went gold. In August 2002 it was remastered and reissued on CD and SACD digipak by ABKCO Records. Here's featured with two bonus tracks.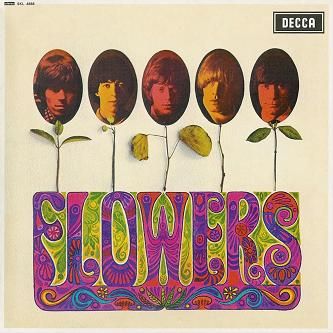 http://rapidshare.com/files/222866315/6-_Flowers.rar
01- Ruby Tuesday
02- Have You Seen Your Mother, Baby, Standing In The Shadow?
03- Let's Spend The Night Together
04- Lady Jane
05- Out Of Time
06- My Girl
07- Back Street Girl
08- Please Go Home
09- Mother's Little Helper
10- Take It Or Leave It
11- Ride On Baby
12- Sittin' On A Fence
Bonus Tracks:
13- Paint It Black
14- Under My Thumb