Though it was originally released to capitalize on the cinematic vehicle of the same name, fewer than half of the songs on Loving You were actually included in the film. Not that anyone cared, of course; this collection of hits ("Teddy Bear"), covers ("Blueberry Hill," "Mean Woman Blues"), and lesser-known treasures ("Party," "I Need You So") topped the charts for 10 weeks running in 1957. This is hardly the best example of the King's pre-Army work--and it often seems downright flimsy compared with his Sun releases and 1956 RCA sessions--but Loving You is still a thoroughly enjoyable document of Presley in his exuberant prime.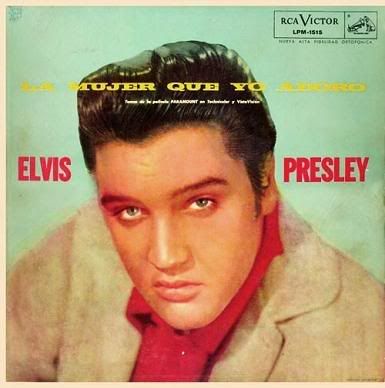 http://www.mediafire.com/?mwjim2nkqyz
01- Mean Woman Blues
02- (Let Me Be Your) Teddy Bear
03- Loving You
04- Got a Lot o' Livin' to Do!
05- Lonesome Cowboy
06- Hot Dog
07- Party
08- Blueberry Hill
09- True Love
10- Don't Leave Me Now
11- Have I Told You Lately That I Love You?
12- I Need You So
Bonus Tracks:
13. Tell Me Why
14. Is It So Strange
15. One Night of Sin
16. When It Rains, It Really Pours
17. I Beg of You
(alternate version)

18. Party
(alternate version)
19. Loving You
(uptempo version)
20. Got a Lot o' Livin' to Do!
(finale)