Eydie Gorme (alternative spelling Eydie Gormé); born Edith Gormezano, August 16, 1931) is an American singer credited heavily, along with husband Steve Lawrence, with helping to keep the classic Traditional pop music repertoire alive and well. Throughout her long career she has been the recipient of numerous awards, including the Grammy Award and the Emmy Award. Gormé also gained crossover success in the Latin music market through two albums she made in Spanish with the famed Trio Los Panchos. In 1964, the two acts joined forces for a collection of Spanish-language standards called "Amor". Their recording of the song "Sabor a Mi" became closely identified with Gormé and has emerged as one of her signature tunes. The disc was later reissued as "Canta en Español". In 1965, a sequel appeared called "More Amor" (later reissued as "Cuatro Vidas"). Her last album with Los Panchos was a 1966 Christmas collection, Navidad Means Christmas, later reissued as Blanca Navidad. Gormé also recorded other Spanish albums in her career, including the Grammy-nominated "La Gormé" (1976), a contemporary outing. The 1977 release Muy Amigos/Close Friends, a duet collection with Puerto Rican singer Danny Rivera, also received a Grammy nomination.
Los Panchos were first formed in 1944 in New York City by Alfredo Gil (Mexican), Chucho Navarro (Mexican) and Hernando Aviles (from Puerto Rico). Each member of Los Panchos played a guitar and sang with unequalled harmony. Los Panchos reached fame internationally with their romantic songs (boleros), especially in Latin America, where sold millions of album copies within a few years of being founded. Between 1946 to 1948, Los Panchos performed in the United States, including a performance at Radio City Music Hall in New York City. Los Panchos first began touring internationally in 1946. Later that year, Los Panchos moved to Mexico, considered the capital of Spanish-language music where many Latin and Iberian artists have jumped to international fame. In 1951, Los Panchos launched another international tour across Latin America. Singers were Johnny Albino & Chucho Navarro, and alos famously worked with singer Eydie Gorme on a series of bestselling albums in the 60's. Alfredo Gil played with Los Panchos until his retirement in 1981 and Chucho Navarro played with the group until his death in 1993.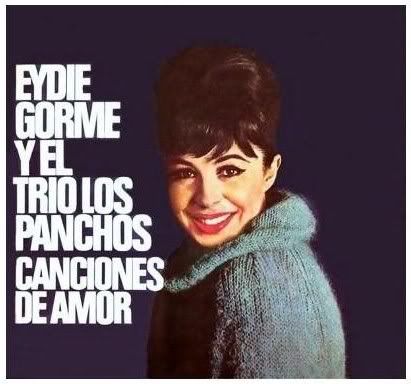 http://www.mediafire.com/?2zydnrwxdwf
01- Nosotros
02- Piel Canela
03- Y...
04- Sabor a Mí
05- Noche de Ronda
06- Caminito
07- Cuando Vuelva a tu Lado
08- Di Que No Es Verdad
09- La Última Noche
10- Historia de un Amor
11- Media Vuelta
12- Amor
13- Vereda Tropical
14- No Te Vayas Sin Mí
15- Desesperadamente
16- Oración Caribe
17- Flores Negras
18- Mala Noche
19- Cuatro Vidas
20- Nochecita
21- Guitarra Romana
22- Fuego Bajo Tu Piel
23- Más Amor
24- Luna Lunera