The Best of Capitol Years
includes Sinatra's finest recordings from the most consistently accomplished era of his career. Twenty songs worth of swinging standards and bittersweet saloon pop, the music Sinatra made after his career and personal life had crashed and singing was all he had left. His masterful baritone and remarkable phrasing here work in perfect combination with arrangements that swing and swell to the heartbeat of loves lost and found. It is these performances for which Sinatra will be forever remembered, for surely, no one has ever created music more beautiful than this.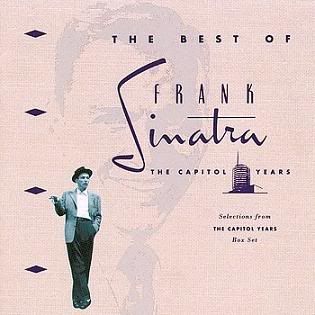 http://www.mediafire.com/file/1rhnizmmnm2/The
Best of the Capitol Years.rar
01- I've Got The World On A String
02- South Of The Border
03- I Get A Kick Out Of You
04- Young At Heart
05- Three Coins In The Fountain
06- What Is This Thing Called Love?
07- In The Wee Small Hours Of The Morning
08- Learnin' The Blues
09- Love And Marriage
10- [Love Is] The Tender Trap
11- You Make Me Feel So Young
12- I've Got You Under My Skin
13- [How Little It Matters] How Little We Know
14- The Lady Is A Tramp
15- Night And Day (Capitol Version)
16- Witchcraft
17- All The Way
18- Come Fly With Me
19- High Hopes
20- Nice 'N' Easy