Here's Little Richard
is the debut album from Little Richard, released on March 1957. He had scored six Top 40 hits the previous year, some of which were included on this recording. It was his highest charting album, at 13 on the Billboard Pop Albums chart. In 2003, the album was ranked number 50 on Rolling Stone magazine's list of the 500 greatest albums of all time. The album contained two of Richard's biggest hits, "Long Tall Sally", which reached #6 in the U.S. Pop charts, and "Jenny, Jenny", which reached #10 in the U.S. Pop charts.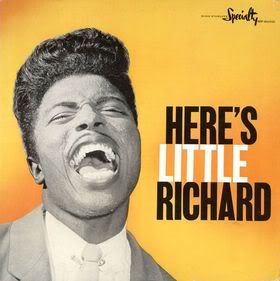 http://www.mediafire.com/file/mzg2nzhlomk/Little
Richard- Here's Little Richard.rar
01- Tutti Frutti
02- True Fine Mama
03- Can't Believe You Wanna Leave
04- Ready Teddy
05- Baby
06- Slippin' and Slidin'
07- Long Tall Sally
08- Miss Anne
09- Oh Why?
10- Rip It Up
11- Jenny, Jenny
12- She's Got It